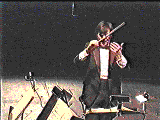 Maestro Ulrich Hartung brings a rich background of performance, production and management, coaching and conducting to his post as Artistic Director and Conductor of the New York Concert Opera. His musical career spans more than three decades and has garnered honors in both the professional and academic worlds of music. He has performed on opera and musical theatre stages throughout the world, as well as served as the cultural and entertainment director for several seasons for prestigious lecture/performance voyages with world class ocean liners such as MS Astor, Vistafjord, Sagafjord, and QEII. He also performed with and was involved in the artistic aspects of opera productions with New York Lyric Opera under the mentorship of Donald Johnson who was one of his principal voice teachers, and the Liederkranz and Reimann Opera Theatres under the tutelage of Thomas Martin. He studied conducting with Emil Kahn, a well-known conductor and author of a standard text on conducting. He also studied conducting with Dr. John Gilbert of New York University who founded the musical theatre program at New York University including the Opera Studio and Opera Theatre and was a seminal figure in the development of the Reimann Opera.

A important part of Maestro Hartung's musical experience was gained in Europe, where he performed as an instrumentalist and vocalist and served as guest conductor of various instrumental ensembles including bands of the US Army Europe Headquarters in Heidelberg,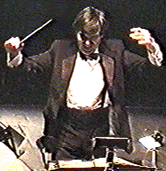 Germany. He was associated with the opera companies of Heidelberg and Saarbruecken. At the latter theater, he participated in a new production of Carmen, among others such as The Barber of Seville and Madama Butterfly. Maestro Hartung has also been active as conductor of various choral ensembles in New York and New Jersey, conducting repeatedly at such venues as the Garden State Arts Center and Hershey Park.
After gaining considerable experience in the management of talent with his own booking company in Germany, Dr. Hartung expanded his activity by managing classical artists through his work at one of the top agencies in New York City, Thea Dispeker, Inc.. He then went on to found his own management company, Hartung Artists Management, which has continued to grow since its inception.
Maestro Hartung has developed an outstanding reputation as a vocal teacher and coach, and has maintained a long association with the Zurich Opera, helping the founder of the opera studio, Marc Belfort, locate and identify young opera talent through auditions in New York City. He has had an on-going commitment to the development of talent as well as attracting new audiences for opera. He has served as a vocal teacher and coach through private studio work and teaching at New York University. He also played a role at NYU as an administrative director of audience development, and it was through his experience with new audiences that Maestro Hartung began to evolve the concept of the New York Concert Opera, an innovative approach to bringing opera productions to people who have had less opportunity to experience the drama and music of the classic repertoire.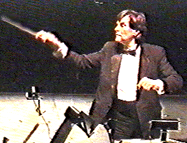 His background as a performer and conductor proved to be a perfect match for this new performance ensemble, where his role as conductor also assumes a role in the opera as the narrator who helps to clarify the plot and the characters and to deepen the understanding of the musical context as the performance unfolds. Thus he is both a performer and conductor. His dramatic sense and rapport with the audience establishes an intimacy and spontaneity that is extremely rewarding for the audience.This approach has brought high acclaim to Maestro Hartung for his vision and his artistic achievements:
This was opera at its best with several magnificent vocal performances and a fine orchestra which supported the singers without covering them. The Metro Concert Opera Orchestra was conducted most ably by Ulrich Hartung. They were truly an ensemble, sounding as if they had played and rehearsed the score many, many times. For those in the audience who were not opera "buffs," the afternoon was enhanced by conductor Ulrich Hartung's narrative, explaining the action to the uninitiated prior to the opening of each act. Kudos must also go to the unnamed director. The performance was billed as a concert, but was very cleverly semi-staged and somewhat costumed. (This) lack of traditional 16th-century costumes and sets made no discernible difference in the overall quality of this staging and performance and may have brought the audience into the drama more by allowing them to use their imaginations.
.... Classical New Jersey Other critics have noted the impact on the audience of this new intimate approach to opera where the emphasis is on the artistic values of the music and drama:
Applause was consistently loud and, even better, discerning. There was no set, just a few props and some furniture onstage in front of the orchestra, but it was the music, especially the singing, that galvanized the emotions.... Ulrich Hartung's staging used the whole of the Community Theatre stage and quite a lot else besides, up to and including Tosca's final flight through the basses and her final leap from behind the brass. It was a production both powerful and intimate, as full and engrossing as can be mounted by a hall without an orchestra pit."
... Newark Star Ledger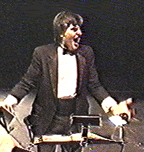 Maestro Hartung's New York Concert Opera productions of works such as Carmen, Faust, La Traviata and Rigoletto have gathered lavish praise as "..one of the best sung in this listener's memory...truly wonderful production...held the audience enthralled in its magic....focused and full-sounding...played with suitable pathos, poignancy, power, and sensitivity...." These descriptions attest to the success of the concept which establishes an intimate and engrossing relationship with the audience while maintaining professional values that are at a high level of integrity and artistry.

Maestro Hartung holds the degree of Doctor of Philosophy in Music Performance from New York University where his research on Schubert and the poet Müller uncovered a wealth of new information on Die Winterreise, even leading to an alternative performance order utilizing the original text of the poet, providing evidence that this was an order used by the composer during his lifetime. Thus the Maestro has established himself not only as a musician of imagination and emotional stature, but also as an unrelenting and thorough scholar. Indeed, it is Maestro Hartung's ability to bring the integrity of scholarship to an emotionally charged dramatic and musical production that empowers him to achieve an authentic, yet personal, interpretation of the opera classics.

(From notes by Noj E. Treblig)




Return to New York Concert Opera
---
Questions about New York Concert Opera? Contact Rick Hartung hartung@bway.net