11th Season
OpernAir Festival GARS
Kamptal
Austria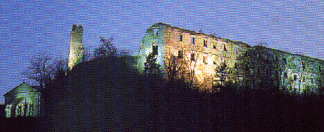 Founded by Karel Drgac, the summer Opera Festival of the Kamptal in Gars, Austria, opened in August of 1990 with Mozart's Don Giovanni. From a few performances that summer, the festival has grown this year to 5 weeks and 16 performances and has become a desirable venue for vacationing opera lovers from around the globe. In past summers the festival has presented Magic Flute, Rigoletto, Tales of Hoffmann, Il Trovatore, Nabucco, and Carmen. The 1997 season's offering was Aida, Verdi's grandest of grand operas that featured an internationally renowned cast, and the 1998 offering was Giacomo Puccini':s ever popular La Boheme with soprano Oksana Krovytska as Mimi and tenor Michael Hayes as Rodolfo. The 10th Anniversary Season of 1999 featured Beethoven's Fidelio with Janez Lotric as Florestan and Rachel Joselson as Leonore.

The 2000 season's festival offered Giuseppe Verdi's La Traviata, and Puccini's grand Turandot will be presented in the summer of 2001.
Turandot
by Giacomo Puccini
The picturesque Gars castle ruins will be transformed into the setting for the fairy tale story of the proud princess Turandot whose icy heart is melted by love. Puccini's last opera was inspired by the works of Schiller and Goldoni. The proven production team headed by director, Karel Drgac, will transform the romantic Gars Castle ruin into a mythical China. Audiences of the past ten seasons have enjoyed the unequaled setting, affording excellent sightlines and acoustics without amplification from each of the 1300 seats.
From the premiere on Friday, July 20, 2001, Turandot will be performed every Friday, Saturday and Sunday, at 8:30 P.M., and in the final week from Tuesday, August 14, through to Saturday, August 18, 2001.

For ticket information write to: OpernAir, P.O.Box 150, A-1092 Vienna, Austria;
or Phone (43) 1/310 20 26, or Fax (43) 1/319 15 86, or e-mail opern.air@utanet.at
For more information on Gars, click here:
Other sites, (click here:)
and points of interest around Gars, click here:

Directions to Gars by car or train: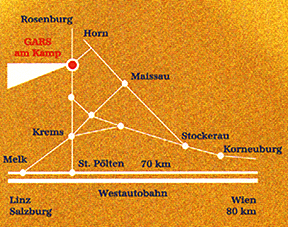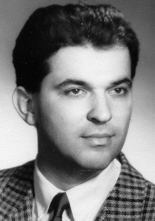 General and Artistic Director
Karel Drgac

Presentor
Association to Promote the Culture of the Central Kamptal
Chairman Ing. Heribert Reisinger




To receive information about Karel Drgac, click here:





Questions about the
OpernAir Festival GARS
Contact Rick Hartung: hartung@bway.net

To find out about Hartung Artists' Management and its roster of international artists, click here: